Roady 2014 Annual Shareholders Meeting finished successfully.
Roady 2014 annual shareholders meeting held formally in meeting room at 9:00AM on July19.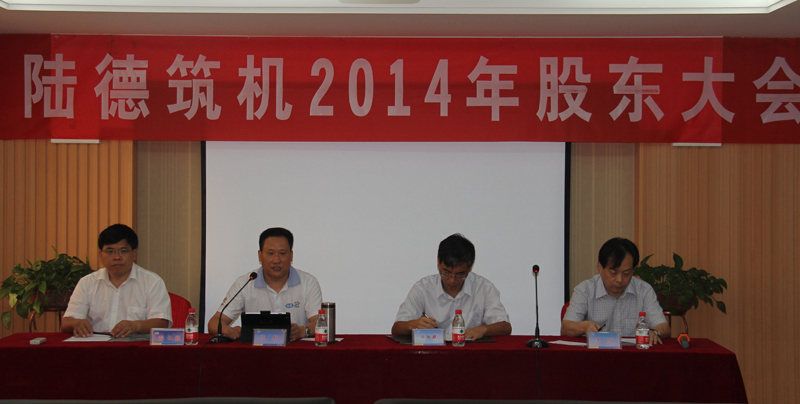 Firstly, Mr. Zhang made a report on annual board working in 2013for all shareholders, which includes the operating status in 2013 and developing direction in 2014. And he summarizes the strategy adjusting and many measures implement in recently years in detail. FinallyMr Zhang makesan analysis on the market situation, and pointed out that, we will strength the talented personnel training based on the last year, and strength the management on the subsidiary company; and insist on improving performance to be key mission and create famous brand to be emphasis object.
All the shareholders be present in the meeting read the report seriously, and learn about the developing achievements in last year and operating direction in next few years, which strength their confidence on the company's development in future.